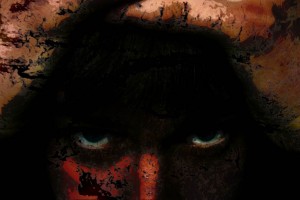 Call me crazy, but today's tolerance doesn't much look like it did when I was growing up.
Look, tolerance doesn't mean that everyone parrots the same line or that you have to like what people are saying around you. It means that they have a right to live their life the way they choose even if that means believing some things that you don't and that you don't have to hold them as evil, call them assholes, argue points in an unreasonably personalized manner, or harass them just because of a disagreement. I say this as much to remind myself as to remind others.
People have always talked politics and I've always been politically minded, but what is happening today is moving so far away from a reasonable dialogue that I wonder how we are managing to hold together as one society.
Of course, reasonable minds understand that this version of tolerance stops when it comes to truly harming others. Advocating for a political position rarely rises to that level. I have no idea how that conversation started nor do I know how it escalated, but I do know that a chicken sandwich wasn't worth the kind of fight that left one man re-assigned and all folks starring in their own little accidental reality show on all of the news sites.
What happened to the kind of tolerance where we actually manage to get along on a daily basis without someone trying to shout us down or tell us how vile and horrible we are for, essentially, not believing every little thing that they believe? I wonder if people see just how hugely damaging our over-politicized culture is becoming.
When everyone thinks that they have to take absolute stances on all of the issues of the day, when it comes to a place where it harms friendships and family relationships, and when it is so unyielding, how can anyone be surprised at the size of the wall we're building between us? Of course, we're a deeply divided country. Not only are we faced with hugely difficult problems, but we're faced with an increasingly uncivil nation where folks are happily willing to demonize each other with little regard for the harm or hurts caused.
Whatever threads still bind together the fabric of our nation are being slowly unravelled by our own unforgiving nature.