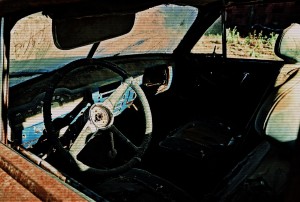 While we're told that the auto bailouts were a wild success, the numbers tell a different story. Not a surprising story and some would still argue that the jobs and salvaging two-thirds of the American auto industry was worth the cost. No matter where you end on that particular conversation, the truth is this: this "success" cost far more than it was originally envisaged.
Government "successes" are rarely match up to the way real world successes might be measured.
The Treasury Department says in a new report the government expects to lose more than $25 billion on the $85 billion auto bailout. That's 15 percent higher than its previous forecast.

In a monthly report sent to Congress on Friday, the Obama administration boosted its forecast of expected losses by more than $3.3 billion to almost $25.1 billion, up from $21.7 billion in the last quarterly update.

The report may still underestimate the losses. The report covers predicted losses through May 31, when GM's stock price was $22.20 a share.

On Monday, GM stock fell $0.07, or 0.3 percent, to $20.47. At that price, the government would lose another $850 million on its GM bailout.
Of course, when you've got the Free Money Fairy in your pocket, you don't always feel the need to worry over little things like budgeting properly.